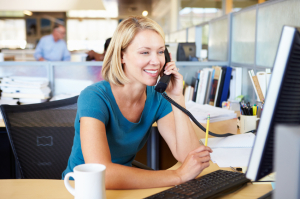 The workplace is where you're supposed to go every day to make money, but it also represents an opportunity to needlessly spend it. If you're looking for ways to pad your budget, then the following tips will help you do so where work is involved.
The first step you can take is actually before you ever get to work. Gas is never cheap, so consider carpooling with coworkers. If you don't know anyone who works with you from the same area, ask around. Chances are there are others who would love to save money by starting a carpool.
Don't forget about taking the bus or train either. Many people use their car predominantly to get to work and back. By using public transportation, you may find out you're making car payments, insurance payments, and paying for gas unnecessarily.
One of the most unnecessary expenditures on your budget may very well be the money you spend on lunch every day. If you're using your lunch break to hit up a local eatery or order in, that's a lot of money you could be saving (plus, you're wasting gas by driving to the destination). Instead, pack your lunch for the week. Not only will this save you money, it gives you the opportunity to eat much healthier too.
For those of us in a "professional" work environment, we're often expected to wear appropriate clothing. This often means paying exorbitant prices at the dry cleaner though. Instead, take another look at the labels on your clothes. If you're wearing unlined garments with tags that identify polyester or natural fibers, you can throw them in the gentle cycle with cold water and save a lot of money.
Don't let your job turn into one of the biggest liabilities on your budget. Instead, apply the above advice and keep more of your paycheck.
Sources:
http://www.muni.org/Departments/transit/ShareARide/Pages/carpoolsave.aspx
http://www.iwillteachyoutoberich.com/blog/tip-1-pack-lunches-for-the-rest-of-the-week/
http://laundry.about.com/od/drycleaning/tp/savemoneydryclean.htm